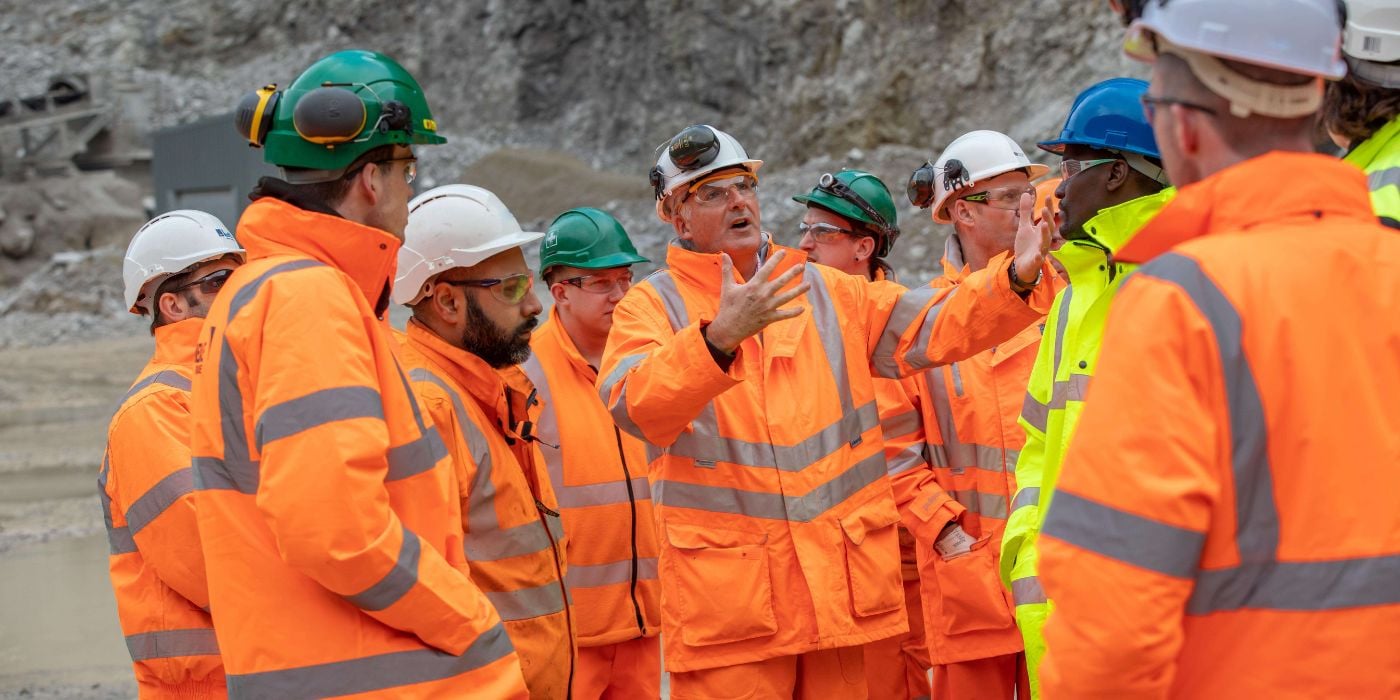 As we approach the end of 2023, the Institute of Quarrying (IQ) remains as active as ever in efforts to advance industry plans. This includes supporting and leading various initiatives in collaboration with partners, all of which are vital to our members, colleagues, and the industry.

In my role as President, I take great pride in our Institute's proactive involvement with the Mineral Products Forum, particularly regarding matters of health and safety. It's essential to recall that the forum's establishment in 2017 was prompted by several incidents in our sector, underscoring our shared commitment to making the industry safer and healthier. The forum has played a pivotal role in coordinating support efforts, particularly regarding the critical issue of the 'Fatal 6', a high-consequence hazard strategy by the Mineral Products Association (MPA).

Recently, as our independent Chair, Lawrence Waterman stepped down, the forum convened to chart the next phase of its journey and objectives. I would like to personally express my gratitude to Lawrence for his five years of significant contributions to our sector.

The meeting highlighted the best of our industry, with leading representatives from major and independent employers, and leaders from the contracting community. The forum continues to enjoy the support of various entities, including the Health and Safety Executive, Unions, Quarries Joint Advisory Committee (QNJAC), Mineral Products Association (MPA), British Aggregates Association (BAA), the Mineral Products Association (MPQC), and, of course, the Institute of Quarrying (IQ), among others.

The industry's decision to continue the forum's collaborative approach, led by trade associations and membership bodies QNJAC and MPQC, demonstrates an unwavering commitment to health and safety. We recognise that there is much work still to be done and the safety agenda remains a top priority.

Another noteworthy industry initiative, which was covered in last month's QM issue, is the culmination of the IQ Emerald Challenge. This award not only marks a new milestone for the Institute but also signifies our heightened engagement with the sustainability agenda.

The Emerald Challenge awards were presented in conjunction with the Centre for Mineral Products student awards at the Fellows Lunch, held in partnership with the Institute of Asphalt Technology This event is a shining example of the strength and unity of our organisation, bringing together Honorary Fellows with decades of experience in our industry, and the new generation that will carry us forward into the next few decades.

We are now entering the season when many of the IQ's branches hold their annual dinner dances, providing an excellent opportunity to gather with many colleagues, old friends, and customers to reflect on the past year. My wife Gill and I are looking forward to attending as many of them as possible. I must also mention the Derbyshire Branch, which will celebrate its 100th anniversary with a dinner dance at the end of this month. I eagerly anticipate attending and sharing in their celebrations.

As we look ahead to 2024, our members can anticipate even more support in enhancing their knowledge and skills in this critical field. We will continue to offer opportunities to exchange knowledge and experiences, working together to achieve a more sustainable future for our industry.