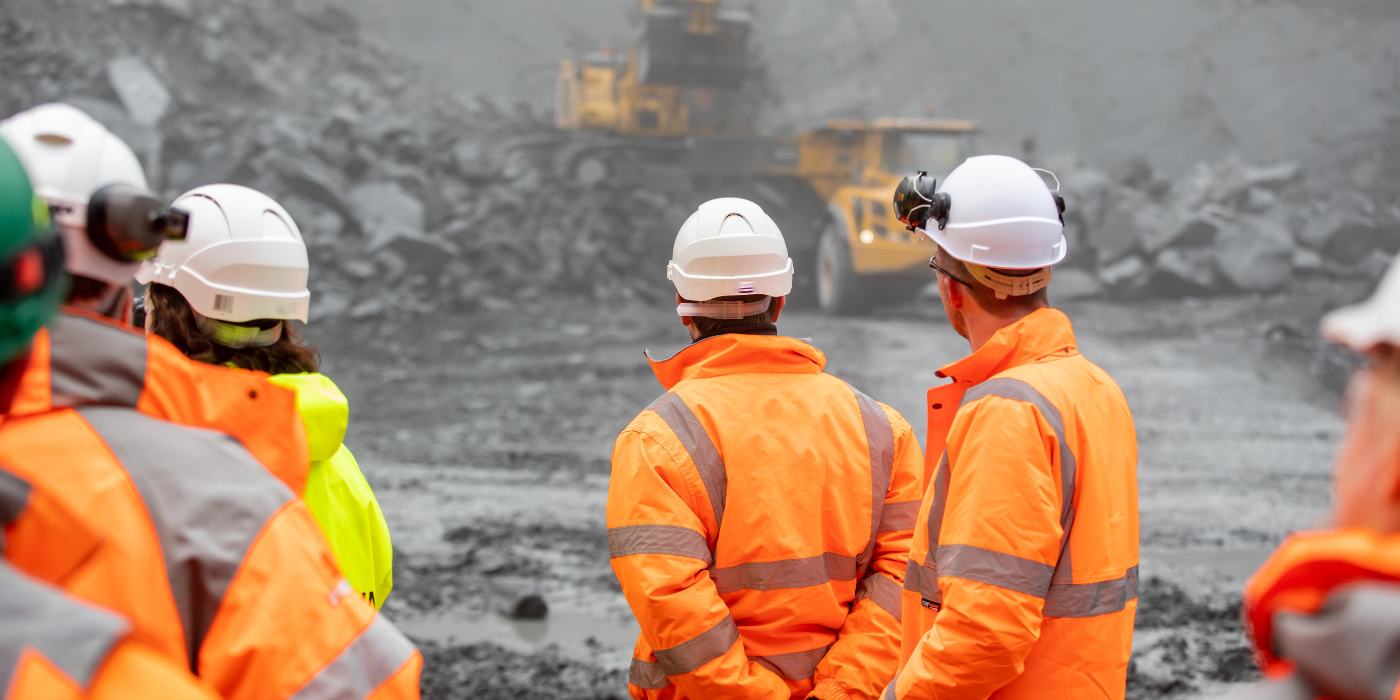 It has been a busy beginning to my term as IQ President. Starting with the AGM last month, October is now providing plenty of opportunities for me to meet with members at various events and activities.One of the most enjoyable of these is the IQ Fellows lunch, where we celebrate the highest achieving students from the Centre of Mineral Products courses at Derby University. Given the challenges of the last few years with the pandemic, the achievements of all the students is all the more impressive.
One of the sad occasions has been to attend the funeral of Derek Burton in September. Derek was an Honorary Fellow and gave lifelong service to the industry, including as Chair of the Derbyshire Branch and founder member of the National Stone Centre. Derek was a great example of championing continuous professional development, contacting the Institute and asking how to apply for Chartered Engineer status at the age of 96.
As often talked about within the Institute, we recognise the need to work collectively in meeting challenges, such as sustainability and decarbonisation. This month I will be hosting a roundtable with representatives from the mineral products sector and local authorities in Derbyshire to discuss how we can work together in tackling the decarbonisation of our sector within the county and wider region.

Work is also continuing with our partners to develop the National Stone Centre project. Our goal is to establish the centre as a focal point for industry standards and competencies, whilst creating a public facing experience that helps promote our sector. Final designs for the new development are currently being agreed and we hope to apply for planning permission this month.

As the above progress shows, we can achieve more for the industry when we work collaboratively in these key areas of competence and sustainability, establishing ourselves as an industry of choice for the next generation of mineral extractive professionals.
I am pleased that within the last few weeks we have taken steps to enhance our collaborative approach with the signing of a Memorandum of Understanding (MoU) between the IQ and MPQC. We are committed to working more closely together in support of key industry initiatives, such as standards and the Minerals Matter campaign. Sharing our respective resources and knowledge will help galvanise activity in these areas, working with partners and organisations from across the sector.

In this final quarter of the year, we have also made positive progress in developing new materials through QNJAC and have progressed well with the revamp of the website and style of the guidance materials. These will have been shared with you at a number of CPD days that are being held during the month and I look forward to seeing you there.

Since my first column as President, we have witnessed the sad passing of Her Majesty Queen Elizabeth II and as an Institute with a proud heritage we wish to pay our final respects to Her Majesty and condolences to the Royal family.