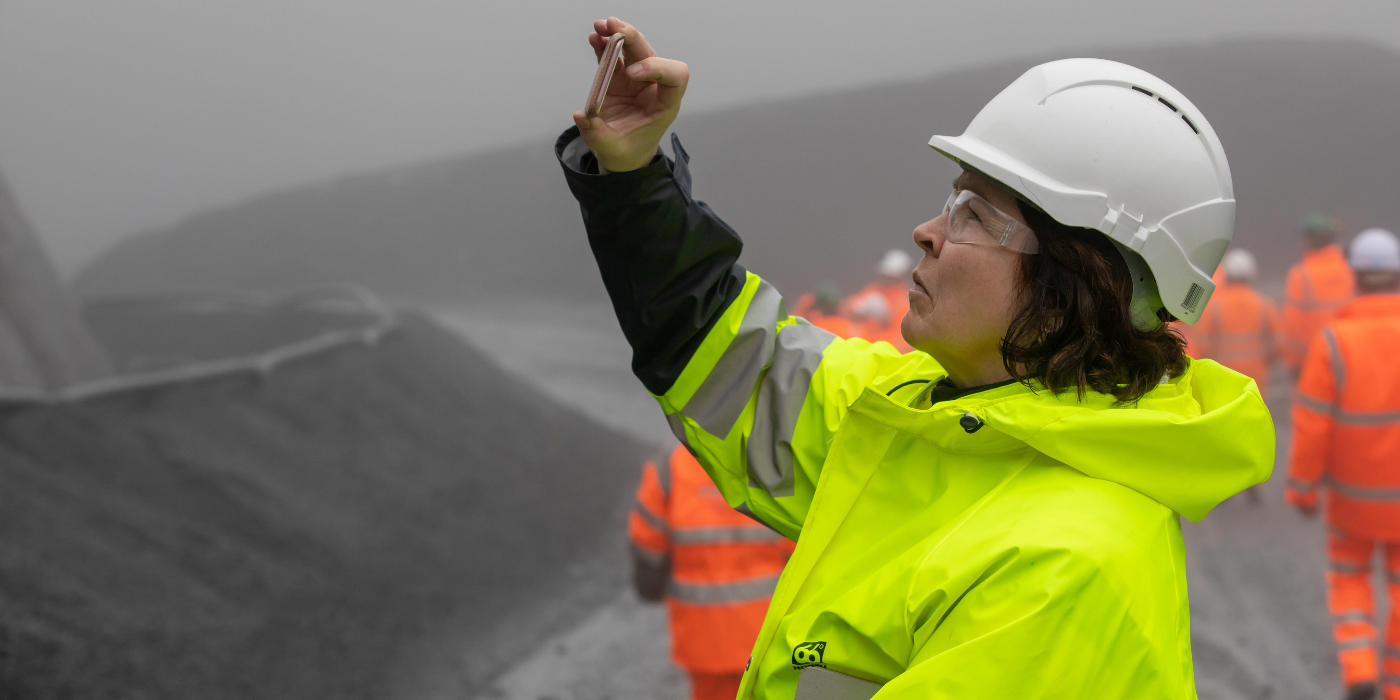 The new year is now well and truly underway and we have quickly become immersed in delivering this year's organisational plans and focusing on day-to-day operations. It's often all too easy for us to neglect our own personal development needs.
As professionals and members of the Institute, we recognise the need to constantly challenge ourselves to ensure we are maintaining our knowledge and adapting to new developments in our sector. Those of us who have been in the sector all our working lives need to be wary of complacency; feeling as though we have seen it all before and there is nothing new for us to learn. For me, there is a very clear separation between length of time served and the experience we have gained. It is a basic truth that as professionals, our needs in terms of skills, training and development will evolve throughout our career.

Our colleagues starting out in the sector, at whatever age, need to establish those basic skills and knowledge in core operational areas, alongside health and safety. I, like so many of you, fondly remember that early training through the Doncaster College and DAPs programme and I am grateful for the solid foundations it gave me. Similarly, the current intake of students on University of Derby minerals courses will hopefully go on and have successful careers, wherever their individual paths lead them.

Whatever routes we have taken, the desire and ability to continue to learn as we progress through our careers is vital. We should never lose sight of the need to refresh our understanding of the basics, but we also need to develop wider skills as our tasks become more complex and demanding. Often as we take more senior roles, taking the time to support our own development becomes more limited and gets pushed down the list of priorities. The irony being that often the emphasis is on the development for people in our teams but not always for ourselves.

It may already be past the time for making new year's resolutions or they may already have been discarded for the year, but it is never too late to take a moment and make the commitment to support your own development. We are all challenged with our work life balance, managing working schedules and family lives together. However, there are still opportunities to engage with skills development in a way that is flexible and suits us best, no matter what stage we are at in our careers.

One of the great benefits of being a member of the Institute is the access to a wide variety of information, guidance, support, and training. We have a wealth of resources that can be accessed online and in person, depending on your needs. These include online resources available through the member app, IQ Connect, as well as our catalogue of webinars and e-learning modules covering all aspects of our profession. Our Branch network is providing both physical and online events that offer great opportunities to learn from and to share experiences with other professionals.

For those early in their career through to those in advanced stages, there is something relevant for all of us.
As I move into my final year as President, I would like to think there are still things I am learning and challenge all of you to ensure you make 2022 the year where you commit to doing the same.