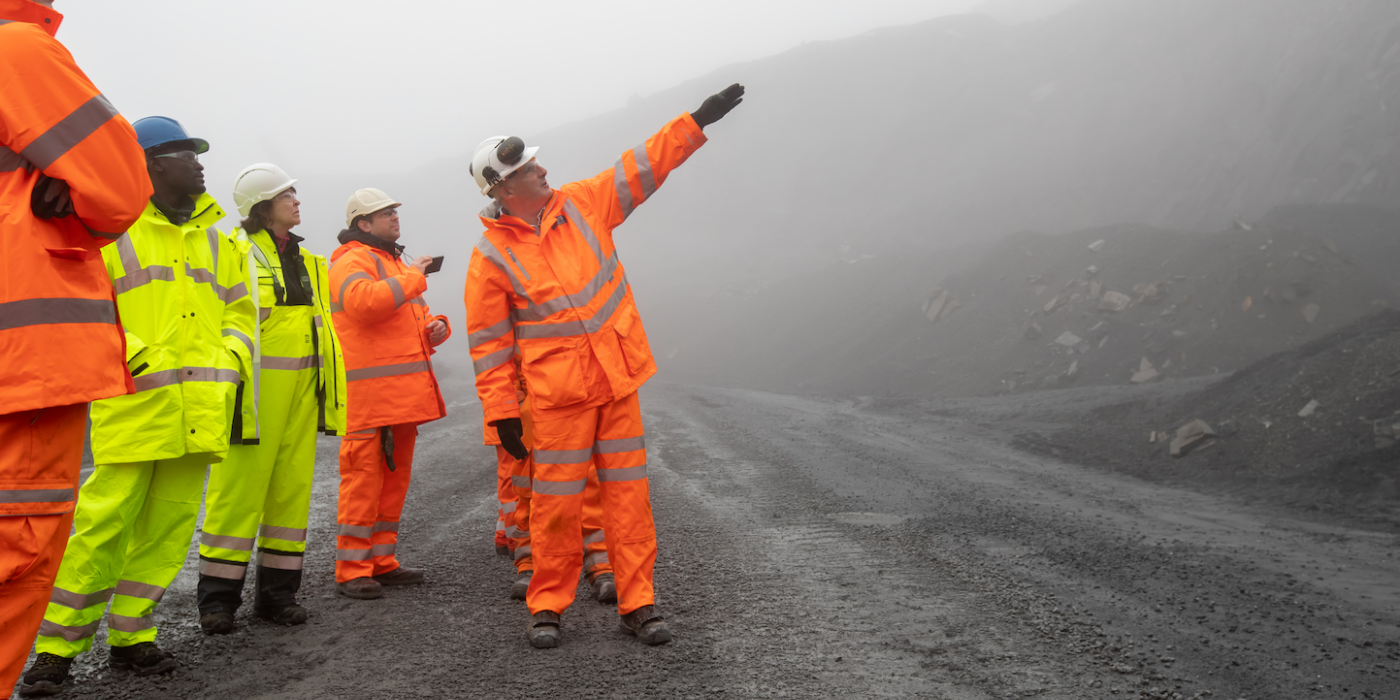 I want to start my column this month by taking a moment to remember one of my predecessors as President of the Institute. Many of you will know that Anthony Morgan sadly passed away last month.
Anthony was a passionate supporter of both the industry and IQ and was a driving force in shaping the Institute into what it has become today. I am sure there will be many deserving tributes and fond memories around our industry. I was fortunate enough to have worked alongside Anthony in both business and the IQ board.
His warmth as a person and friendship as a colleague is something I will always remember. As current President of the IQ, we will make sure his drive for excellence in training and education is something we will continue to take forward in his memory.
We send our sincerest wishes from all at IQ to Anthony's family and friends at this sad time.
The last few weeks have been particularly busy as we work to re-establish and reinforce some of the cross-industry initiatives that were being developed before the pandemic, such as the Strategic Health and Safety Forum for the Mineral Products sector. As some of you may recall, we established the Forum back in 2017 to address the health and safety issues during the year. Led by the independent chair Lawrence Waterman, there was a commitment to work together to drive improvements collectively.
At this recent meeting, we took the opportunity to review our progress on the key areas initially identified by the Forum. Partner organisations jointly developed and supported campaigns on essential topics such as eliminating entrapment and improving pedestrian and workplace transport interfaces.
The Forum has shown that the inclusion of employers, Health and Safety Executive (HSE), industry bodies and trade unions has helped focus on critical challenges in our sector. The collective approach to provide support has shown what the industry can do when it comes together in tackling these priorities, including the development of guidance by Quarries National Joint Advisory Committee (QNJAC), supported by resources from the Mineral Products Association (MPA), and e-learning modules from The Mineral Products Qualifications Council (MPQC).
The critical element is the uptake of the support available for the industry to achieve its ambitions. We need to ensure the materials are embedded in every organisation. The Institute, alongside others such as the British Aggregates Association (BAA), has and will continue to play a vital role in supporting the development and distribution of these tools.
Our network of local branches has also added value in hosting sessions from the QNJAC working group, presenting the self-audit tool Lock Out-Tag Out-Try Out (LOTOTO) and promoting a discussion on how it can be adopted and used effectively on sites. Other activities are planned for later this year as additional guidance is to be produced in leadership and workforce engagement, falls from height, and mental health.
As members of the Institute, we can all help support the drive in taking up these materials, starting with our own sites and organisations. We are at our best when we work together with the ambition to eliminate these issues from our sector.
We can be proud of how far we have come but need to continuously reaffirm our commitment to doing more in creating a safe, healthy and sustainable industry.