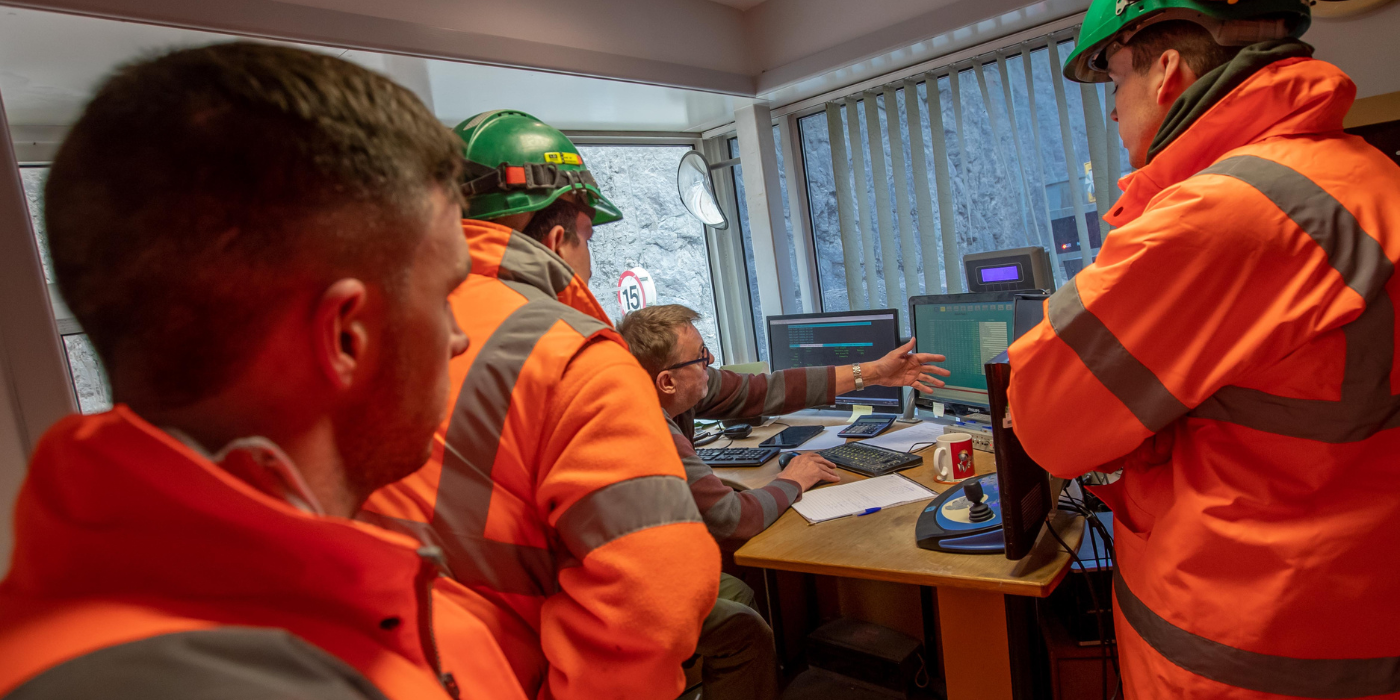 The UK-wide network of Institute of Quarrying (IQ) branches always provides members with an excellent opportunity to develop their skills and knowledge. They serve as a safe space to discuss the challenges we face as an industry, access to information to help enhance professional development, as well as support and advice for those starting in their careers from a wealth of experienced professionals.

As we look ahead to the autumn programme of branch events and activities, a key date for your diary is the Health, Safety and Environmental CPD days, which are organised by several of our branches. Health, safety and wellbeing sit at the core of our working life so it is only right that these development days focus primarily on this topic.

This year, CPD days are expanding to incorporate the sustainability agenda. We all know that this will be a critical focus for all of us in the coming years. As you read this article, the Devon and Cornwall branch will have held its CPD day which included a mock trial, providing an insight into how it would feel giving evidence at a Crown Court trial, or even being a defendant. Powerful and thought-provoking experiences like this help promote cultural and behavioural change. The Yorkshire, Derbyshire, and Midlands branches will be holding their sessions this month and the next.

As a professional body, the IQ has continuously developed and delivered technical support for members and the wider industry. The latest development is the launch of the third iteration of the Explosives in Quarrying Handbook, a great resource for industry professionals as it provides insights into the latest technologies and best practices in the field of explosives.

The book has taken two years to rewrite with the help of members, EPC Groupe, the Institute of Explosive Engineers, and others. Collaborative efforts like this reinforce the strength of the IQ with the ability for us to collaborate with a wide range of stakeholders in developing new and relevant support for members and the industry.

It's also a great reminder of the breadth of knowledge and expertise that sits within our membership; I strongly believe that is one of the elements that make our industry so unique for those seeking a fulfilling and rewarding career.

As I enter my last year as President of the IQ, I am more committed than ever to work with our governance, branches, staff, and wider industry to make our sector the best it can be both for the immediate future and also in the longer term. I will also continue to support and engage in the cross-industry health and safety forum as we develop the next evolution of its work.

One thing is clear, to achieve the best outcomes in making our industry the safest and healthiest for us and our colleagues, we must continue to work collaboratively in tackling the issues we face.