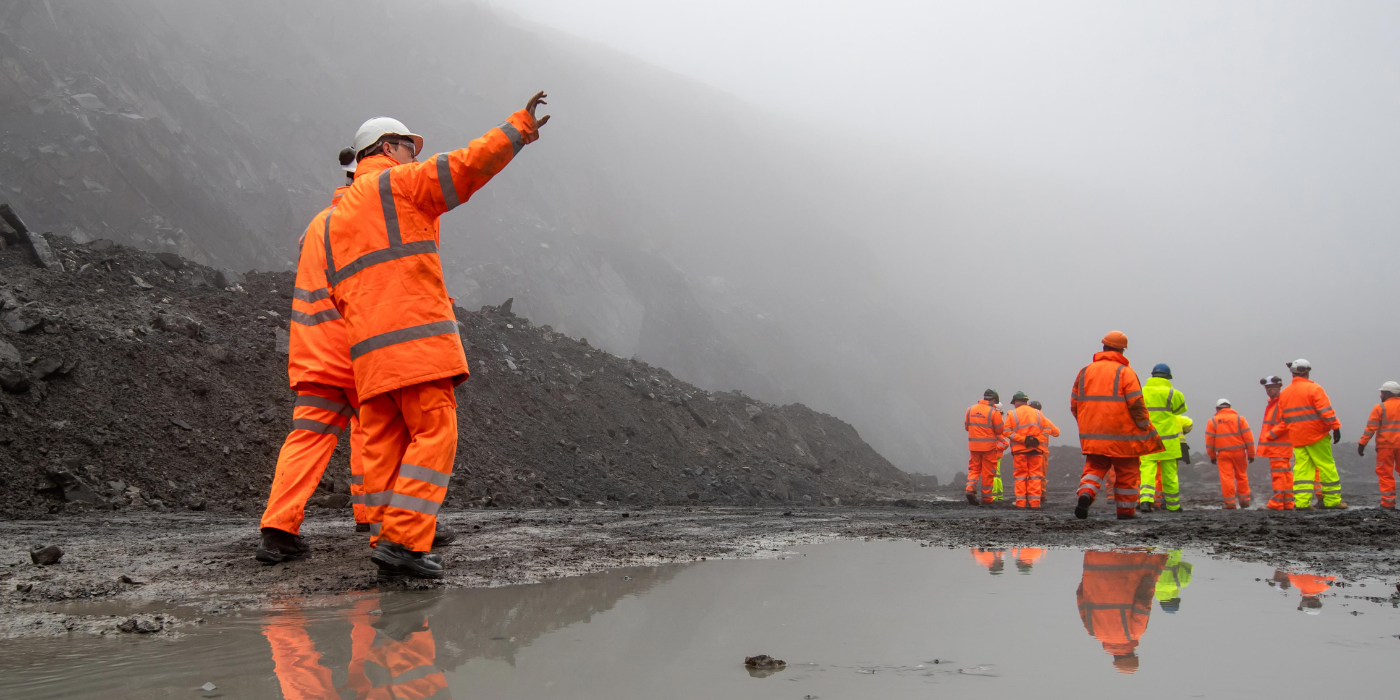 It has been a fast start to 2023, with the Institute of Quarrying's (IQ) focus firmly on the projects and opportunities that the year ahead will bring. We already have a wide range of activities in the pipeline, and in my position as President, I am passionate about adding my personal support to the successful delivery of each and every one.

As many of our members will be aware, the Institute's plans for the development of the National Stone Centre (NSC) in Derbyshire as an industry 'centre of excellence' continue to push ahead at pace. In February the NSC is hosting the 'Big Assembly', an award-winning annual broadcast that provides apprenticeship advice to schools, parents, students, and employers. Last year's broadcast was watched live and on-demand by 100,000 people. The event is one of the first major activities delivered as part of Minerals Matter, a flagship resource for young people and adults thinking about career options, which is brought to them by minerals industry organisations and employers.

On top of that, the IQ continues to develop its activities at the NSC, hosting Sibelco on site in January. The event brought together Sibelco's senior management and site managers for the day. I really believe the centre is a great resource for us all to use, especially as we continue to develop our plans for the future. And as someone who has received support in education and development by employers throughout my own career, it is fantastic to see how passionate the industry is when it comes to developing new talent.

Speaking of passion, I intend to continue my mission of meeting with both old and new members throughout the year, listening to and capturing their conversations about past and present experiences and stories of life in the industry.

I've enjoyed attending some of the virtual branch meetings held by members so far this year. I am looking forward to the London and Home Counties branch meeting this month, which covers a number of topics that I hold close to my heart, including QNJAC's Geotechnical guidance.

In other news, I had the pleasure of attending my first IQ International Presidents meeting, which was a valuable opportunity to share my experience with fellow IQ Presidents from around the globe. Ambitious plans were discussed on how we can collaborate across the IQ to drive our common agendas, sharing content and experiences to support members across the world.

The IQ is also working in collaboration with various stakeholders on the key challenges that face the industry, including the health and safety agenda. At the beginning of next month I will be taking part in the next Strategic Forum for Health and Safety in Mineral Products, hosted by Tarmac at its National Skills and Safety Park. The meeting will provide a great opportunity for discussions surrounding the strategic direction of health and safety with senior representatives from the Health and Safety Executive (HSE). It demonstrates that when we come together as a sector we can drive change and deliver a better industry for all.