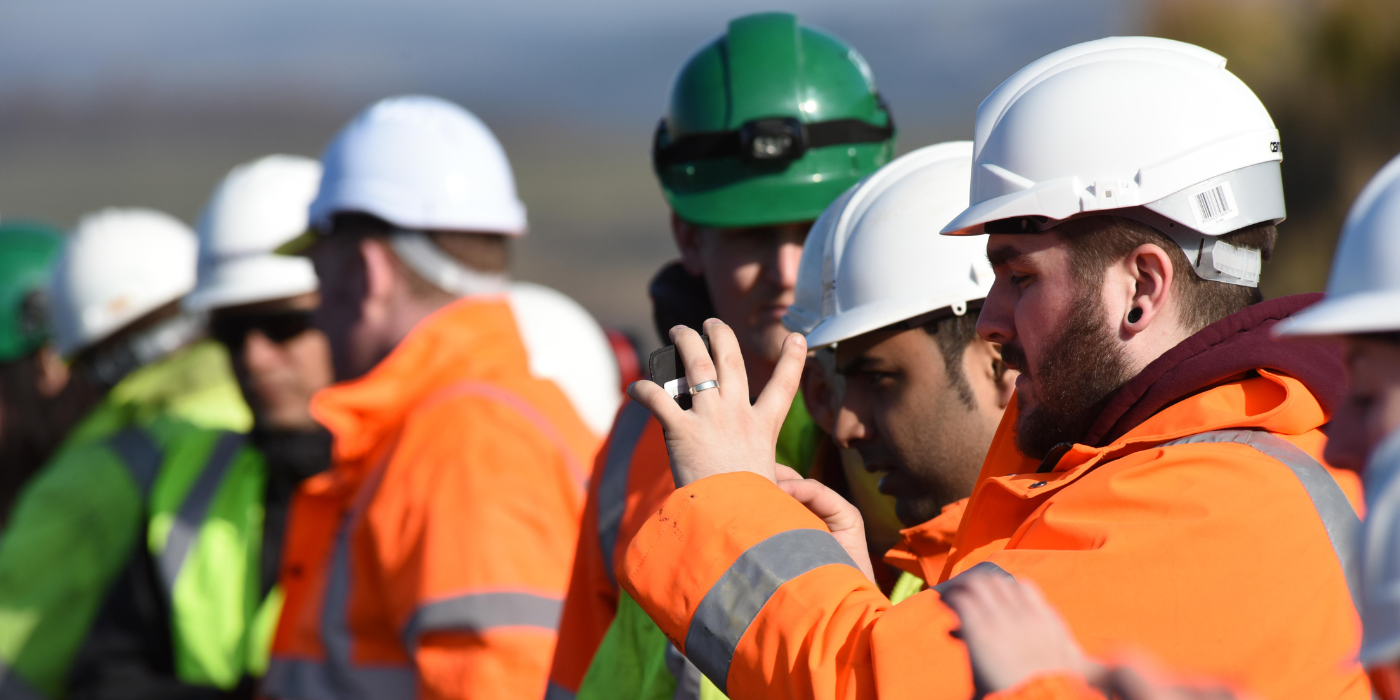 Happy 2023! I hope the festive break provided you all with a wonderful opportunity to enjoy precious time with your families and friends. Here at the Institute, we have returned following the Christmas break and are energised by what the next 12 months hold, as our exciting new vision for IQ starts to take shape.

We have taken some giant steps forward with our plans for a new sector 'centre of excellence' at the National Stone Centre. We submitted our plans in November to much fanfare in the media and support from our local communities. We are hopeful that we will receive a positive planning decision in the coming months, which will be the first step towards really raising the public profile of our sector, along with its history, the critical materials we supply and the innovations that we are driving.

Alongside the hard work we have been doing to build a positive future for IQ, I have spent the last couple of months meeting with leaders from across the industry to discuss how we can support employees and organisations in the coming year. The Institute of Quarrying Benevolent Fund (IQBF) provides support to friends or former colleagues who are both current and former members of the Institute. As members, we are a mutually supportive community and without your help we would not be able to reach those most in need.

The new year also presents an opportunity to pause and reset our focus on health and safety, ensuring that we make the industry the safest we can for ourselves and our colleagues. Keep your eye out over the following months for a new website produced for QNJAC, along with guidance to support the industry on a range of key issues. Shared agendas such as mental health and wellbeing promote working collaboratively with partners and employers, which enables the development of supporting resources.

I've also enjoyed circling back to the commitment I made at the start of my presidency to get out and meet more of you. I have continued to visit IQ branches and meet with as many members as possible. I especially look forward to attending the London and Home Counties, Yorkshire and Scottish branch events as part of my first travels in 2023.

Finally, my recent move to Cumbria has given me the pleasure of becoming a member of the Lancashire branch. Through joining the branch I have been able to network with old and new friends. As an active member of the West of England, West Midlands, North Wales and Derbyshire branch over the last 40 years, it has been great to reflect on the long-term friendships formed with fellow branch members, which I still treasure today.
So, let's make sure we start this year in the manner that we can all be proud of by reconfirming our commitment to delivering a safer and healthier workplace for all.