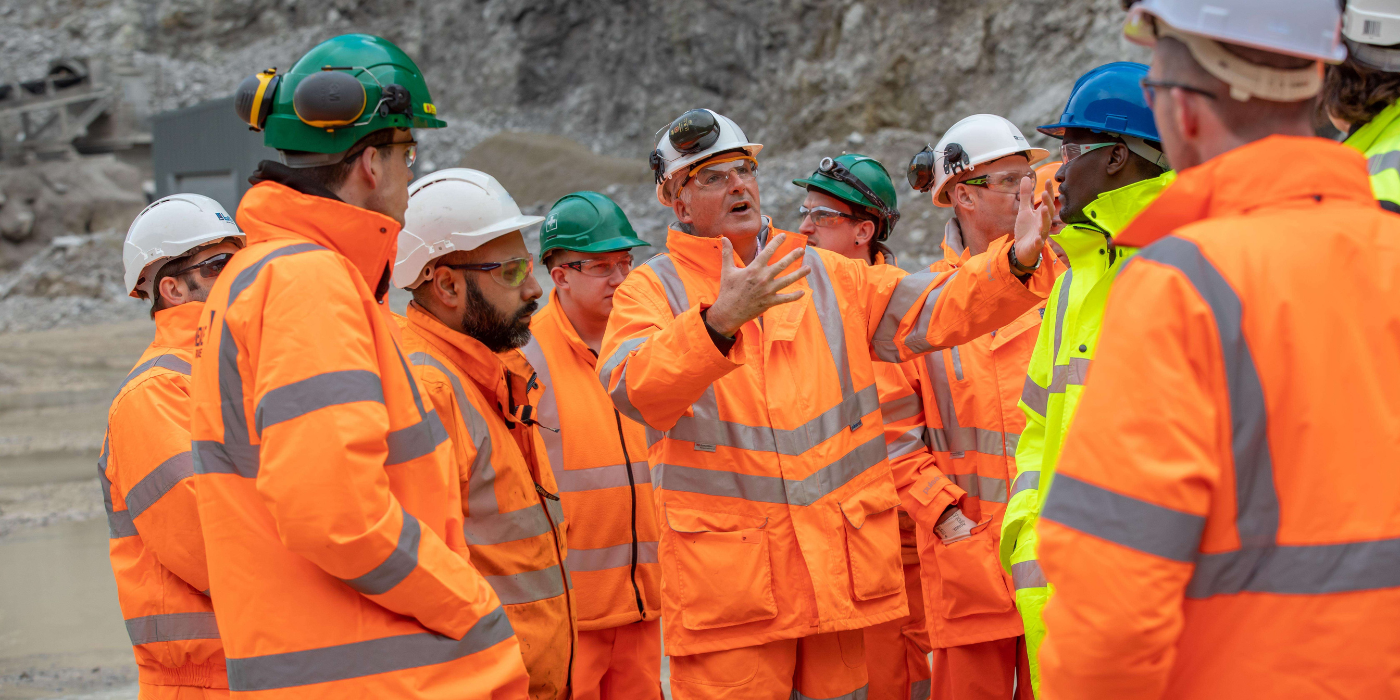 For many of us, August represents the chance to take a break from our working lives and recharge our batteries before we push into the second half of 2023. As I look ahead at the remainder of the year, I cannot reinforce enough the concerns I raised last month around the health and safety challenges we are currently facing.
As members, we need to ensure that we are clear on our statutory obligations and that we redouble our efforts to make working places safe and healthy. The guidance and support available through the Quarries National Joint Advisory Committee (QNJAC), Mineral Products Association (MPA) and Safequarry, British Aggregates Association (BAA), and Institute of Quarrying (IQ) means that we have no excuse for not delivering our objectives.

The IQ and its network of branches will continue to deliver support for members in these key areas throughout the following months, which includes events such as the Health & Safety CPD Days later in the year. The sessions not only provide opportunities to hear about the latest guidance from QNJAC and others, but also a chance to network and share issues with colleagues.

Since its inception over a century ago, the IQ has experienced uninterrupted growth and success, which can be attributed to the sense of community that upholds and champions our profession. This is best exemplified by the unwavering commitment of IQ's branches, which have dedicated themselves to nurturing and expanding their networks over extensive periods.

I am delighted to hold the position of President during the momentous occasion of IQ Derbyshire branch's centenary celebration this year. Given my extensive professional experience in Derbyshire, I have actively engaged with and witnessed the branch's invaluable efforts in fostering connections and providing support to members throughout the county and the surrounding region.

I am looking forward to the events planned by the branch for the duration of the year, particularly its dinner dance and family fun day at the National Stone Centre. Relocating the IQ to Derbyshire has been a tremendous task but I firmly believe we have found the right place due to its rich history of quarrying. Being able to host the Derbyshire branch celebrations is a wonderful example of what we can achieve as we progress further with the 'Centre of Excellence' project.

Regarding my health, I deeply appreciate the generous words and support I have received from members, friends, and colleagues across the industry. It serves as a poignant reminder of the strong sense of community that binds us together, not just as professionals, but as individuals.

As an organisation, we have a long and proud history of working to make our industry and its people the most competent they can be, ensuring we strive for safe and healthy environments for us all.