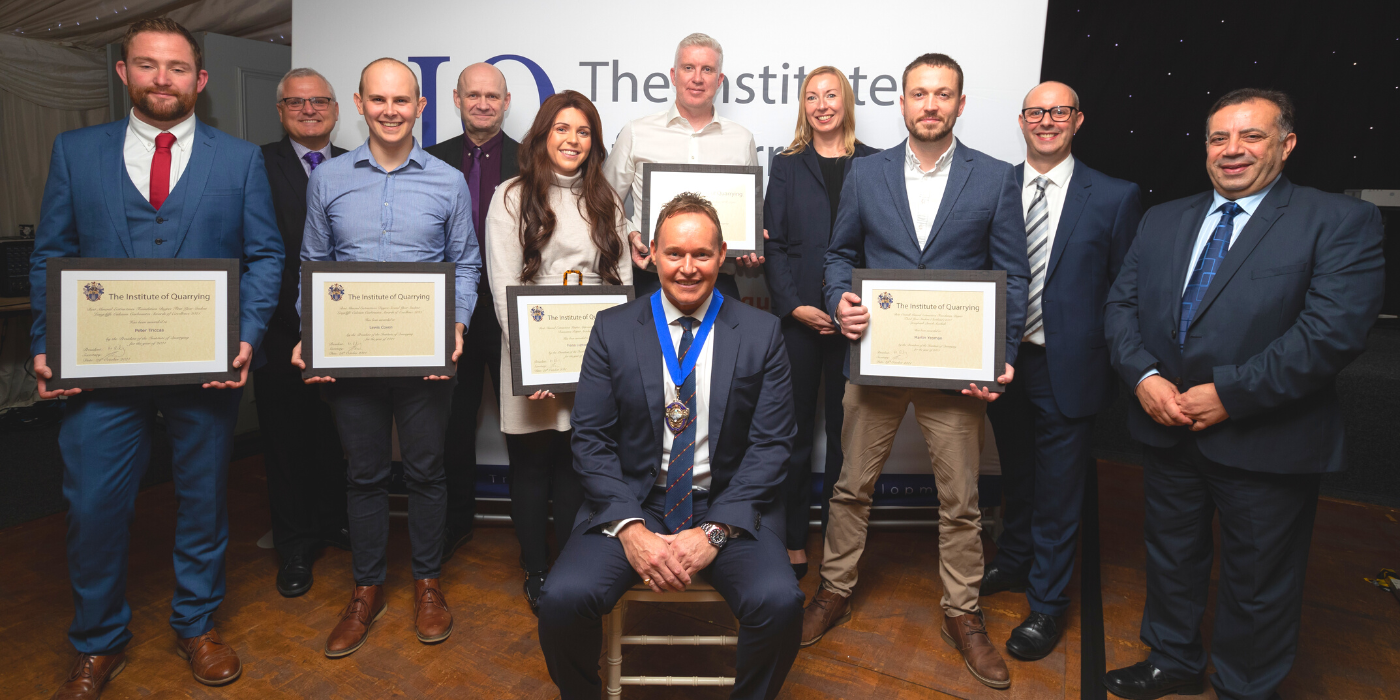 This month is my last as President of the Institute before passing the baton to Viv Russell in September. It has certainly been an eventful two years, dominated by the Covid pandemic, which restricted my opportunities to get out and see members as much as I would have liked, but it has not stopped us progressing our plans.
When I started my term, I set out our ambitions to build on my predecessor's work and focus on driving the agendas in key areas including health and safety, along with ensuring the education, skills and competence needs of the industry are met.
Over the last two years the Institute, working in partnership with others from across the sector, has delivered and communicated new resources under the Strategic Forum for Health and Safety in Mineral Products. Campaigns were launched around eliminating entrapment and pedestrian and workplace transport safety, soon to be followed by working from height. It is pleasing to see we are making headway. But as always, we all know there is no room for complacency and there is more for us all to do.
The forum has shown that we are more effective as an industry when we work together in tackling core issues and challenges, using the skills and expertise from all to deliver more effective outcomes. In the last eighteen months we have worked again across the sector to develop this approach, applying it to the skills and education agenda, reviewing standards, technical education and developing a cross industry approach to promoting careers in our sector through the Minerals Matter agenda. I look forward to seeing this progress in the next few years to support inspiring the next generations of professionals to join our great industry.
We have also worked with our partners at the University of Derby's Centre for Mineral Products to review and update our educational materials to meet the needs of the current and future generations of learners. I am extremely proud of our history in supporting people from all walks of life in developing their skills and knowledge, who go on to have long and fulfilling careers in our industry.
As I have often highlighted in this column, we face significant challenges in the coming years with the decarbonisation and sustainability demands, but these equally provide us with fantastic opportunities as a sector and profession to help deliver solutions.
Our industry is the foundation of so many of the products and services that our society rely on and it is imperative that we continue to engage and communicate with the wider world on the importance of our sector.
Now, more than ever, I believe that having a strong professional body to help support and guide the current and future generations within the mineral extractives sector is vital. I am proud of our achievements in supporting members during the last two years and excited for the future of the Institute in its new home at the National Stone Centre.
I have been honoured to hold the role of President, mainly because I have seen how much passion, effort and commitment there is from our membership and volunteers to support each other and share their experiences with those new to the profession. Without our volunteers on Board, Council, Branches or in other areas such as industry committees or mentoring, we simply could not deliver what we do, and I want to thank you for all that you do.
Whilst my time as President is coming to an end, I remain committed to supporting the Institute and our industry in the coming years as we continue to drive the agenda on the key issues facing us.
I want to thank you all for your support during my time in office and wish you all the best for a safe and healthy future.