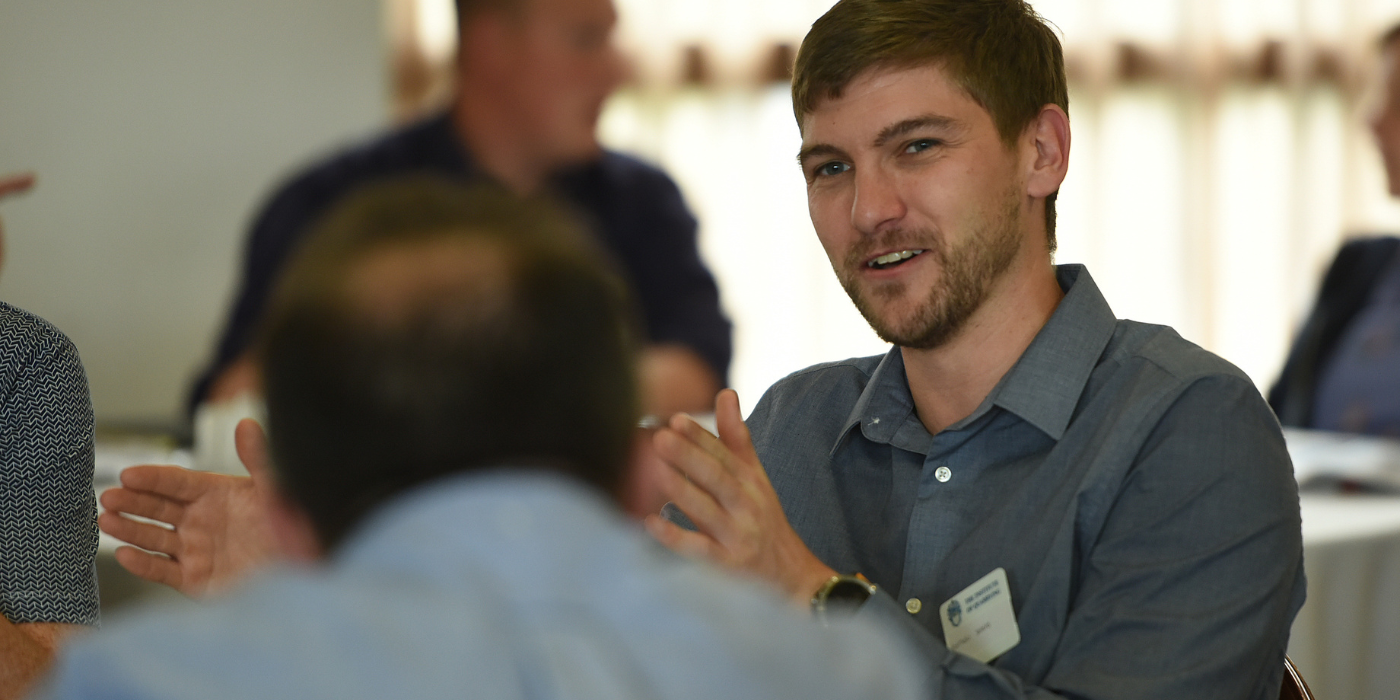 This September marks the change in President at the Institute. As the incoming President, I would like to start by thanking Martin Riley for his commitment and dedication to the role over the last two years.There cannot be many Presidents of the Institute who have held office during such a period of uncertainty and difficulty as we have seen with the pandemic.
Martin provided clear and strong leadership throughout this period, which continued from his previous four years as Chair and Deputy Chair on the Board of Trustees. He has overseen a period of change and development of the Institute. Changes that benefit members and ensure that we are fit for the future whilst continuing to support key areas such as health, safety and wellbeing, alongside education and skills for the incoming generation of quarrying and minerals professionals.
Whilst I do not officially take office until the middle of this month, I am keen to get started with my presidential term and want to hit the ground running. With hopefully the worst of the pandemic behind us, I am determined to make the most of the ability to travel. I want to visit all IQ branches in the next two years and meet with our branch committees and members. If possible, I also hope to re-establish my old West Midlands Branch where I served as Branch Secretary, Vice Chair and Chair.
Having spent all of my working life in the industry, I am fortunate to have spent time with many interesting people who have all had their own stories to tell of their time in the industry and what it has meant to them. Collecting these stories are important oral histories which can help us engage and educate a wider audience about the importance of our industry.
As I visit each of the IQ branches, I also want to meet with and record the stories and memories of members both young and old. We will seek to give the required equipment to branches to continue to build up our archive of these personal accounts. The aim is to share these stories within the industry and beyond. Our industry and profession have great stories to tell that can help raise the profile of our sector and encourage new people to consider a career within it.
A key part of my agenda will be ensuring that we continue to develop and progress our plans for the Institute at the National Stone Centre (NSC). Establishing the NSC as an International Centre of Excellence for members and the industry is critical in helping to deliver a sustainable future for our sector.
I will also continue to work to support the Quarries National Joint Advisory Committee (QNJAC) in producing guidance for the sector under the umbrella of the Minerals Sector Strategic Forum for Health and Safety. The working groups have been busy over the last few months, and I am pleased to say that new materials are being produced in several areas including leadership and workforce engagement, alongside mental health and wellbeing.
As we progress through the next few months, I aim to keep you updated with my activities and look forward to meeting as many members as I can. It is an honour and a privilege to be the President of the Institute, especially as I reflect on all those who have come before me. I am committed to continuing the good work and helping to take the Institute forward into its next phase.