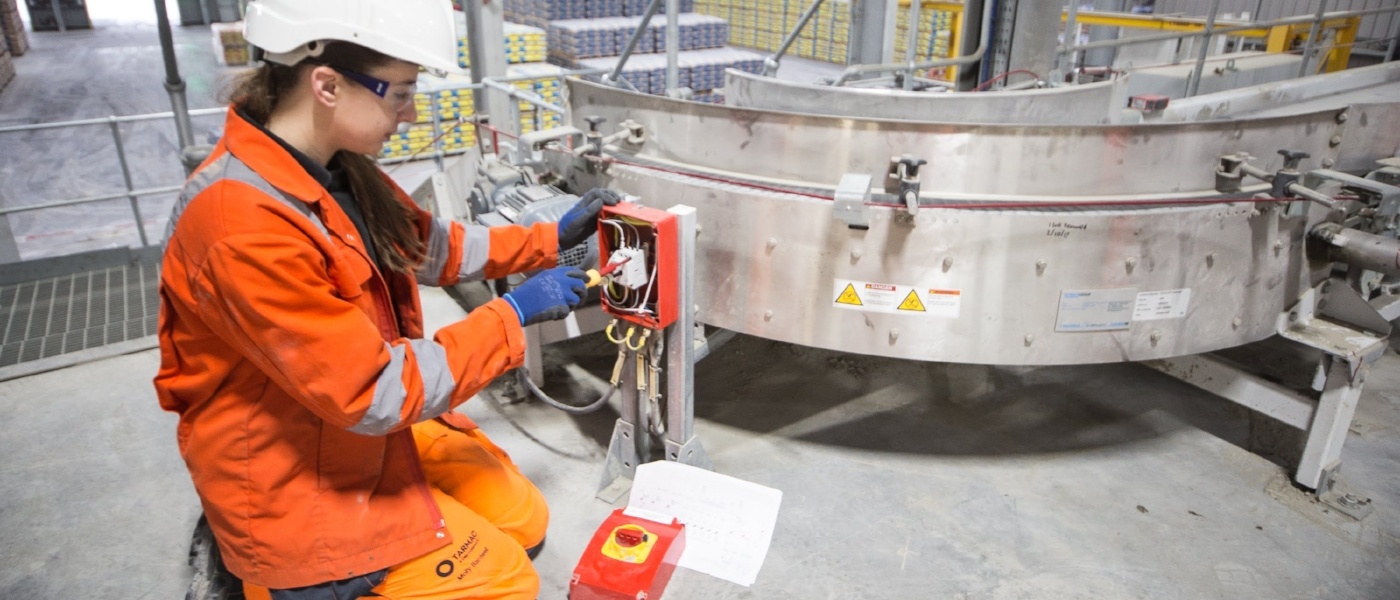 Apprenticeship programmes are an increasingly popular pathway into the world of work, with many apprentices going on to enjoy successful careers at the highest levels. The quarrying sector is no different, with operators large and small welcoming the flexible approach to personal and professional development both in the workplace and classroom.
In the minerals extractives sector, the Institute of Quarrying's (IQ) compelling partnership with the University of Derby Centre for Mineral Products delivers a successful higher apprenticeships programme, with 70 per cent of students graduating with a distinction and 68 per cent going on to study at Minerals Management honours degree level.
Over the last 10 years, apprenticeships have proven to be an attractive option for both employers and learners. James Thorne, chief executive officer at the Institute of Quarrying, says: "A report released by the Education & Skills Funding Agency revealed that a higher apprentice could earn £150,000 more on average over their lifetime compared to those with level 3 vocational qualifications1.So it's no surprise that we are seeing more and more young people pursuing apprenticeships, given the issues surrounding student debt.
"Apprentices are also good for business. The UK Department for Business, Innovation and Skills report that for every £1 invested in a Level 2 apprenticeship, £26 is returned; likewise £28 is returned from a Level 3 apprenticeship2."
The introduction of the Apprenticeship Levy changed how businesses could access funding for apprenticeships. It's brought frustration for many but in common with many STEM employment sectors, minerals extractives is also faced with the challenge of renewing an ageing workforce. So, are apprenticeships still the future of the mineral extractives industry?
Mark Osbaldeston is Head of the Centre for Mineral Products at the University of Derby and a former apprentice himself: "The Mineral Products Centre at the University of Derby is renowned for delivering industry respected qualifications for the mineral extractives industry. The apprenticeship programme we offer is widely supported by all employers in the mineral extractives sector. From day one apprentices are gaining vital experience with their employer as well as getting to grips with the technical and operational aspects of the industry.
"On top of that, the programme helps apprentices to develop their personal strengths to become more effective communicators, team members and potential future leaders. Our industry programme has a 93 per cent retention rate of its apprentices, much higher than the national average, and demonstrates to other young people how this industry develops and supports career growth."
Apprenticeships are Cementing the Way
Kyle Beaven, now a Quarry Manager at Hanson UK, was once based at Chipping Sodbury Quarry in Bristol when he enrolled onto Hanson UK's LEAD Higher Apprenticeship programme in September 2016. Although he received four offers from universities to study business management, Kyle decided an apprenticeship was for him; it offers a great educational opportunity whilst working in a diverse and dynamic industry that is fundamental to the economy and future developments.
"When I sat down and weighed up my options, the opportunity to work for a market leader, which funds the degree at Derby and is genuinely interested in the development of its employees, the decision became quite obvious. There are many benefits of apprenticeships; you earn whilst you learn, gain invaluable on-the-job experience and have early employment chances which could potentially be the start of a long and successful career.
"I do have high career aspirations but I know it's still early days so am I going to take things step by step and try not to get too far ahead of myself. The potential is there to have a bright future when you consider all the development prospects. Hanson UK provide great support, plus there are endless opportunities and benefits from being an IQ member."
James Thorne concludes: "Apprenticeships provide routes into and through the industry to the very highest levels. Like many enjoying successful careers in quarrying, Martin Riley, SVP Performance (Strategic Operations) at CRH and IQ President, started out as an apprentice. His story is proof of the firm foundations that apprenticeships provide.
"Our compelling partnership with the University of Derby Centre for Mineral Products delivers tailored learning for young people interested in developing a career in our sector, as well as for those already working in mineral extraction. These industry standard and globally recognised qualifications have been designed in partnership with the industry and leading professional bodies
"They are delivered using blended learning, minimising the time spent away from work and learners complete work-based projects. That means learning is applied in the workplace straight away. Higher Apprenticeships develop competence in the workplace and prepares apprentices for future leadership roles."
IQ Student Membership
Anyone in a full-time course of study is eligible to apply for Student membership. The Student grade membership is £22 per year and provides invaluable advice about the skills, training and personal development needs required to build successful industry careers. It is a small investment for what could provide lifelong career opportunities in the future.
Associate membership is also available at £182, for any individuals working in the industry without any formal industry qualifications.
For more information visit https://www.quarrying.org/members/be-an-iq-member
1 Key facts about apprenticeships - Education & Skills Funding Agency: https://www.gov.uk/government/publications/key-facts-about-apprenticeships/key-facts-about-apprenticeships
2 UK Department for Business, Innovation and Skills report 2015