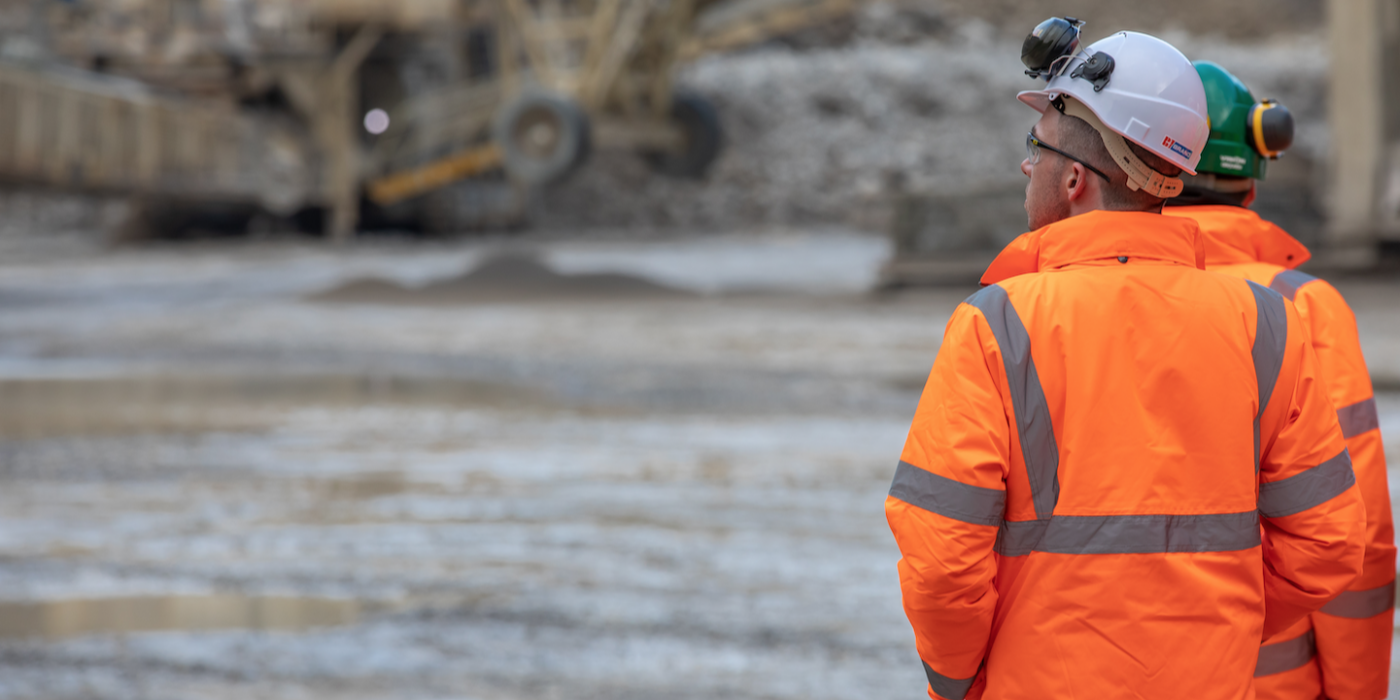 Becoming a member of the Institute of Quarrying (IQ) is now even easier with the launch of a brand new, interactive tool.
The membership tool is a quick, easy and interactive way to determine if IQ membership would benefit an individual and what grade is best suited to their knowledge and experience.
Sarah Fry, IQ's Head of Membership and Marketing, says: "It's been such a difficult and uncertain time for everyone but based on the number of people renewing their membership this year, it shows that being an IQ member is highly valued and worthwhile. Being a member of IQ is important for professionals in the mineral products and quarrying sector because it means being part of a global community committed to sharing knowledge and best practice as well as taking ownership of your learning and development goals.
"Our structured professional membership grades - Student, Associate, Technical Member (TMIQ), Member (MIQ) and Fellow (FIQ) of IQ – are there to provide support for you at all stages of your career and reflect the skills, knowledge and experience you have gained to date. We understand that sometimes it can be confusing to know where to start which led us to develop an interactive tool that makes it so much easier. Individuals answer a series of short questions and it automatically directs them to the most appropriate membership grade, along with the benefits members at that grade can take advantage of."
Anyone associated within the quarrying, mineral products and processing sectors, at any stage of their career, can reap the benefits of IQ membership, whether working directly in a quarry or as a supplier to the industry.
Tom Giddings FIQ, Geology Manager at CEMEX UK, joined IQ in March this year. He said: "With the Covid-19 pandemic causing the feeling of isolation from colleagues and normal places of work, joining the Institute of Quarrying was in recognition of the support on offer for industry professionals, and for me to feel 'part of something bigger'. The feeling of being part of the UK quarrying family became an important milestone in my career.
"As well as the recognition of my own experience in a globally respected institution, I have found the benefits to be the industry articles, online events and seminars that are so relevant for my day-to-day job. The ease of maintaining my continuing professional development (CPD) record with an online tool is also a great benefit, which is so easy and intuitive to use."
Alan Monaghan TMIQ, Works Manager/Quarry Supervisor with Leiths (Scotland), also recently joined membership. He adds: "I am confident that IQ membership will enable me to progress in my career. In my new job role, I'm responsible for making decisions so increasing my knowledge of the industry through training courses, qualifications and CPD opportunities will help me greatly going forward. I'm also looking forward to meeting like-minded individuals and broadening my network at IQ branch meetings and events."
With a UK membership community of more than 3,000 industry professionals and a global network of more than 6,000 people, IQ promotes professionalism in the minerals products sector. Members benefit from career development opportunities with access to valuable continuing professional development (CPD) resources, internationally recognised qualifications and a network of professionals sharing accumulated knowledge and good practice.
Try the new membership tool now and for just £82.50 you can join today and enjoy membership benefits for the rest of 2021.
For further information about the benefits of being an IQ, visit our members page.